Published on Friday, May 6, 2011 by BigIV
Water. Earth. Fire. Air. Only the Avatar can master all four elements,
and stop the ruthless Fire Nation from conquering the world. Now he's featured as a free comic from Dark Horse for Free Comic Book Day '11.
A long list of people worked to put together this comic and now it is being given away.


Editors Samantha Robertson & Dave Roman
Collection Assistant Editor Daniel Chabon
Collection Editor Sierra Hahn
Designer Aimee Danielson-Germany
Publisher Mike Richardson
cover art by Bryan Konietzko, Hye Jung Kim, and Bryan Evans
special thanks to Linda Lee, Kat VanDam, James Salerno, and Brian Smith at Nickelodeon, and to Bryan Konietzko and Michael Dante DiMartino
story by J. Torres • art and colors by Gurihiru • letters by Comicraft Relics
If you're a fan of the movie and/or the Nickelodoen cartoon then it is time you pick up a sample of the comic. Having only watched the movie this comic makes perfect sense. I have a basic understanding of the characters. I think the main character, Aang, seems to have more life and character in this version than I remember from the movie version. Aang gets into a little trouble and uses his growing airbender skills to take care of the situation. This story has lots of fun action. Then a second airbender story! Two fun cartoon style comic tales for the low low price of free. This is a great time to bring new readers into comics.
If that isn't enough reason to pick up this free comic and give it a try then remember that this same issue also includes Star Wars Clone Wars comic for free too. More than worth the cover price, this has a menacing Darth Maul looking Opress leering from the cover. This is a tale of anti-Jedi axe wielding action with off panel splatter hinting at space blood and gore.
This cartoony Jedi story is aimed at an older child than the airbender and the action is grimmer. These two cartoonish licensed properties make a nice pairing for an older child but may prove a little splattery for younger children. That seems to make an odd pairing.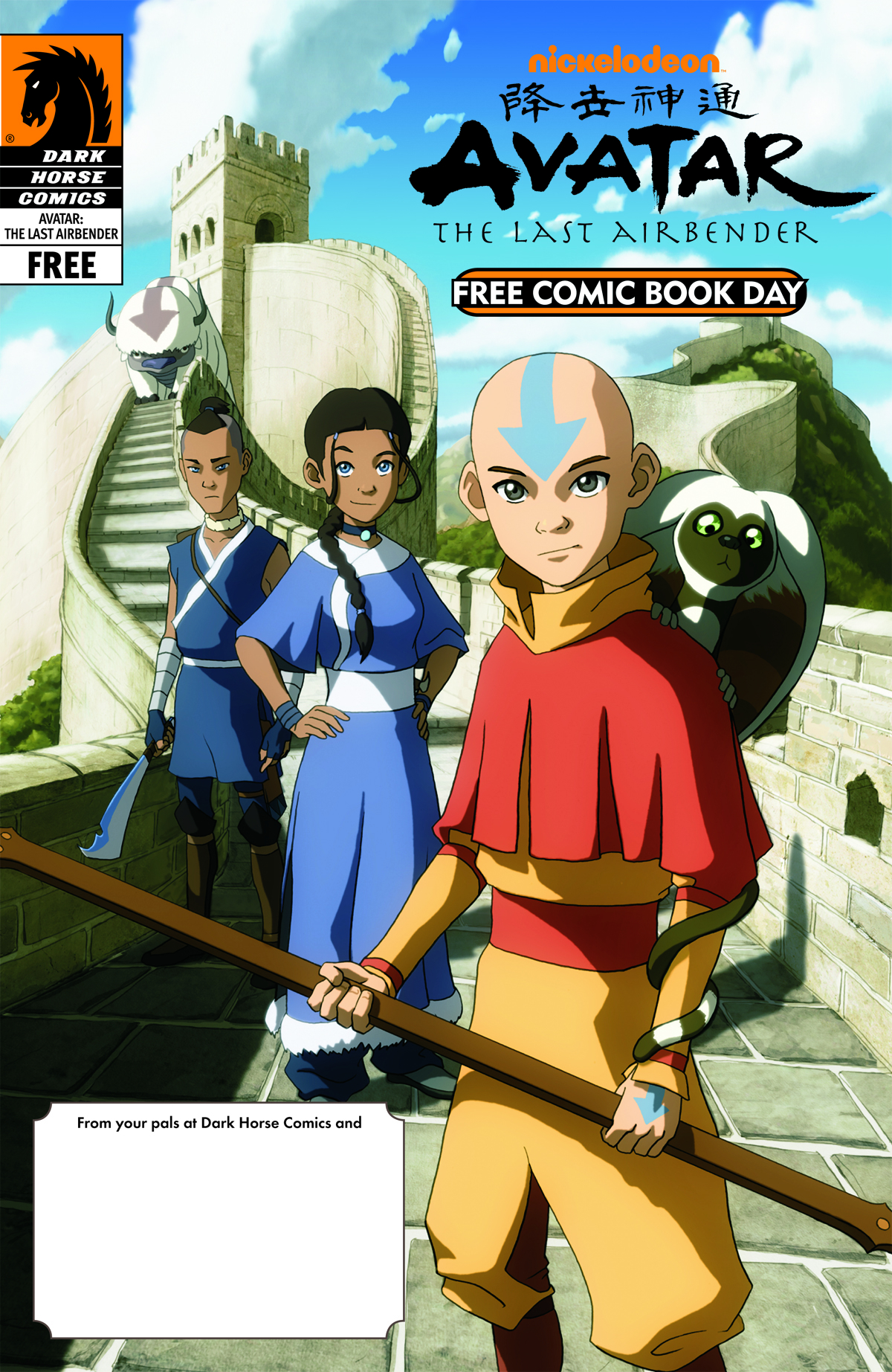 story by Ryder Windham
art by Ben Dewey
inks by Dan Parsons
colors by Mae Hao
letters by Michael Heisler
cover art Courtesy of Lucasfilm Ltd.
Head to your local comic shop and check out these and other fine Free Comic Book Day offerings.