Published on Wednesday, January 4, 2012 by BigIV
Marvel Adventures Spiderman has the wise cracking, youthful superhero, aimed at younger readers while managing to be a lot of fun. This is an all ages tale for all ages. Marvel Adventures Spiderman #20 follows the pattern of the series with two short self-contained stories in each issue. These pun heavy comics have a Spiderman that is familiar to readers of the 70s and 80s. Any reader that ever read Spiderman teaming up with Electric Company for Super Tales should find a familiar web-slinger swinging through these issues.
Luckily, this is also a comic that can be enjoyed by adult comic book readers that want more fun comics. Particularly, this is an all ages all-ages story that is not above poking fun at its self. This is a great series that parents and kids can both curl up with and enjoy.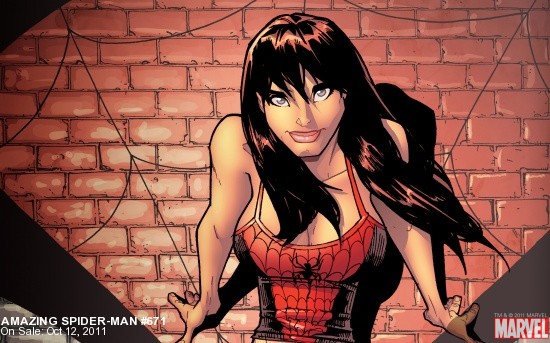 One notable missing person in this new Spidey tale is the curvacious Mary Jane. Instead, the teenage, high school, Peter Parker is joined by high school age friends. One of the closest of Parker's friends is a young mutant that can talk to animals, Chat. Chat has been in the periphery of the last few issues, but she has a more active role in this issue. She also helps coach Parker about keeping his identity secret. Chat's powers are explained before she uses them so new readers, or reader's not familiar with her, will completely understand what she is doing.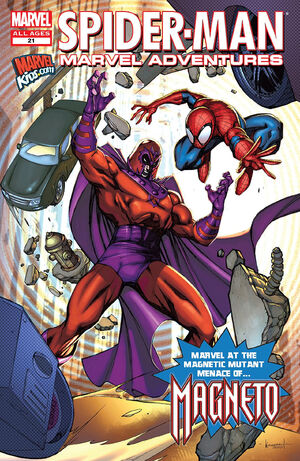 The first of the two stories in this issue, pits Spidey against Magneto in Greece. This is a fun tale. As an added bonus: Spider-Zeus!
The second story is a NY story about unexpected consequences. Spidey stops the bad guys but someone is hurt in the process, which puts the web slinger on a different mission.
Writers Paul Tobin
Pencilers Rob DiSalvo
Inkers Victor Olazaba
Colourists Chris Sotomayor
Letterers Dave Sharpe