Published on Sunday, March 25, 2012 by Zedric Dimalanta
From the back cover
A big book for a Little King!

This compendium includes more than 400 cartoons—THE LITTLE KING from each of its five decades, plus the complete run of THE AMBASSADOR and a wide array of book illustrations, advertisements, and early works. Plus, Soglow's life and career is examined in a thoroughly original and enlightening introduction by Jared Gardner.

Otto Soglow began his career as a radical artist publishing in The New Masses and The Liberator; a decade later he was working for William Randolph Hearst and creating advertisements for Pepsi-Cola and Standard Oil. The Little King, Soglow's most famous creation, was born out of the tension between his political idealism and his professional ambitions.

CARTOON MONARCH: OTTO SOGLOW AND THE LITTLE KING is a long-overdue examination of the unique pantomime cartoons of Otto Soglow, who entertained millions for more than fifty years and whose influence remains current in the works of Chris Ware, Daniel Clowes, Ivan Brunetti, and others.
Publisher, Creative Team, Format, and Pricing Details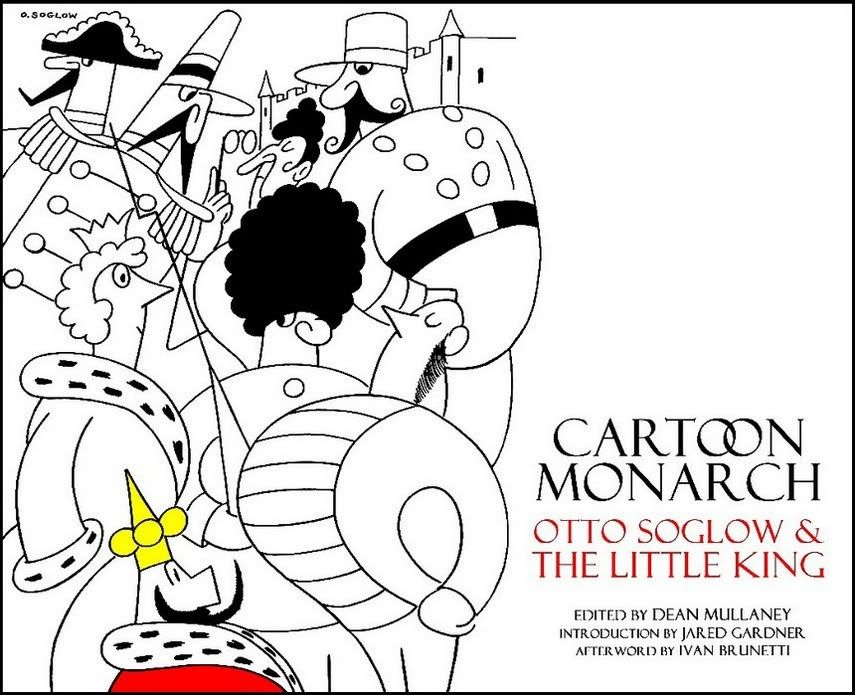 Publisher

: IDW Publishing/The Library of American Comics

Year Published

: 2012

Stories and Art by:

Otto Soglow

Editor and Designer:

Dean Mullaney

Associate Editor:

Bruce Canwell

Art Director:

Lorraine Turner

Contributing Editor and Introduction:

Jared Gardner

Format:

432 page full-colour hardcover (collects various The Little King and The Ambassador strips as well as book illustrations, advertisements, and early works)

List Price

: US $49.99 (digital review copy provided free of charge by the publisher)
What I Liked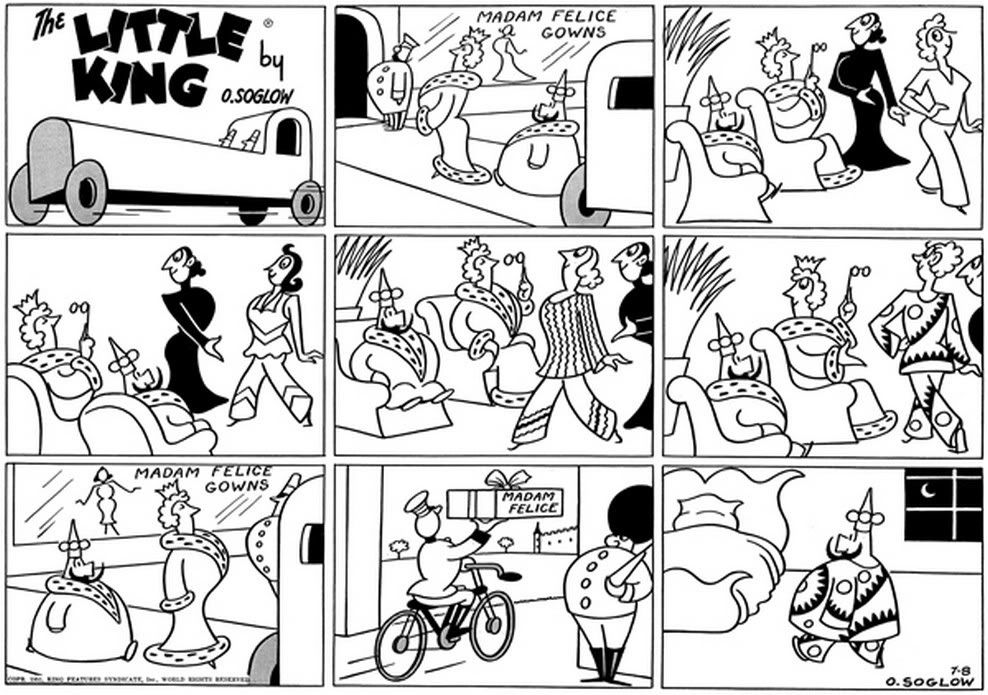 Given the fact that scans of Otto Soglow's The Little King comic strips can be readily perused on King Features Syndicate's DailyINK online comic strip subscription service and in various cartooning and comics-themed blogs, one would think that a hardcover collection of select Soglow strips would be—at best—supplementary reading, a handy and well-appointed offline alternative for the times when the dedicated Soglow fan finds him or herself without an Internet connection. One would be wrong to think that Cartoon Monarch: Otto Soglow and The Little King is a mere collection of comic strips, though. The volume also collects the full run of The Ambassador (the first book to do so, I believe), advertisements, book illustrations, and boasts a lengthy and very thorough introduction written by Ohio State University professor and comics scholar Jared Gardner that doubles as a comprehensive biography of the famed The New Yorker cartoonist. Despite having read my fair share of The Little King strips over the years, I had very little biographical knowledge of Soglow coming into reviewing the book and going through Gardner's thoughtful discussion of Soglow's politics, pragmatism, personal circumstances, and unfulfilled ambition to be an actor certainly provided new insight into his minimalist, pantomime comic strip work.
What I Didn't Like
Not a thing. A flawlessly executed archival volume, this is as good as it gets as far as comic strip compilations go.
The Verdict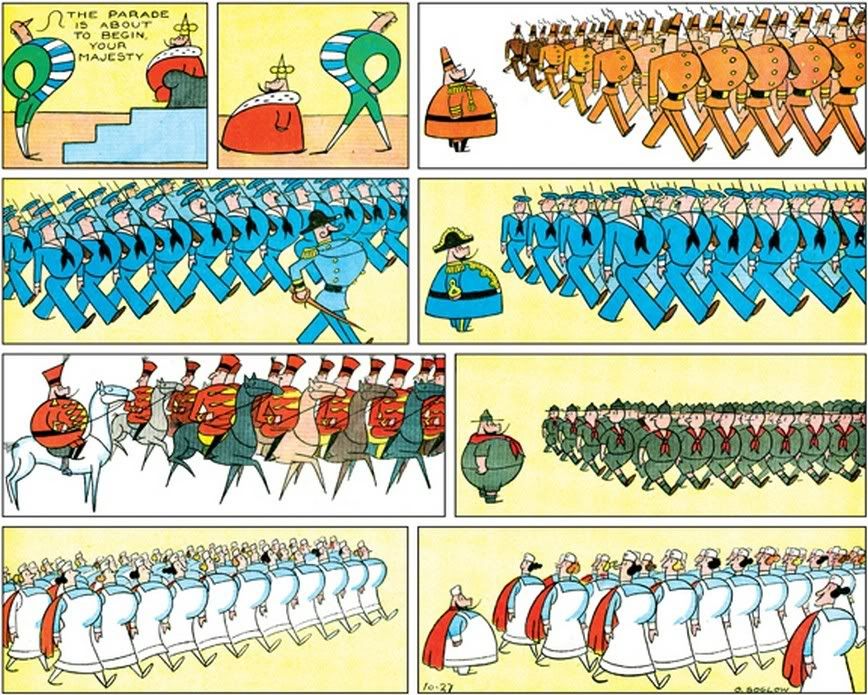 Cartoon Monarch: Otto Soglow and The Little King continues IDW Publishing and The Library of American Comics' streak of putting out top-notch archival comic strip collections. The introduction by Jared Gardner elevates the volume from a simple hardcover repackaging of comic strips to an insightful and comprehensive reference and Otto Soglow biography. Highly recommended reading, a must-buy for Soglow fans and an excellent resource for those looking to learn more about Soglow and his work.
The "Cartoon Monarch: Otto Soglow and The Little King" hardcover is on sale now
Discuss this article below or contact the author

via e-mail