Published on Wednesday, June 20, 2012 by BigIV
The issue everyone is talking about: the wedding!
New on the comic shop shelves today is the much hyped wedding o Northstar.
Writer: Marjorie Liu

Penciller (cover): Dustin Weaver

Artist: Mike Perkins
The Story: The issue everyone has been talking about! The unforgettable wedding of Northstar and Kyle Jinadu! But will their path to wedded matrimony in New York City be smooth or are there hidden dangers around the corner?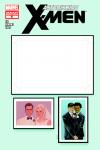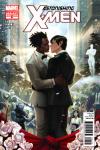 Like all hyped comics this one has a variant cover option.