Published on Monday, September 10, 2012 by BigIV
More monsters! More evil!Cullen Bunn is taking control of Venom. He is making a story that could be ridiculous very cool. This is a good use of the supernatural in Marvel comics.This is the story arc that I always wanted when Venom was running around with the supernatural in Midnight Sons. This is a less campy approach to the secret agent super hero meets the supernatural.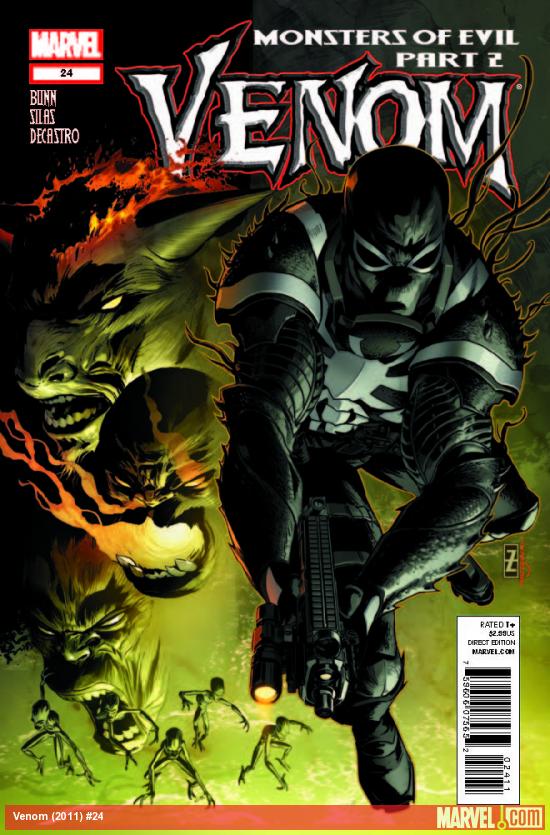 I still want to know where this fits on a timeline with Secret Avengers. Clearly this arc is moving as a unit, but before or after they fight the robot army that is plaguing the world in Secret Avengers?
Bunn is moving this character ahead full blast. To help differntiate Venom from the Spider-Rogue's Gallery the character is changing city. Since NY is overly populated by the cape and mask set that is probably a great idea. Venom is invading Philly. Great things are on the horizon for this hero in black.
Marvel.com: What else can we expect coming up in VENOM?
Cullen Bunn: I have so many Venom stories I want to tell. Supernatural, hell-bent stories. Science fiction action yarns. Brutal symbiote slaughterfests. There are a couple of bigger, over-arching themes. First of all, Venom is looking down the barrel of something call "The Descent," which we'll be learning more about in the Monsters of Evil arc. In addition, Flash is trying to cope with his own anger issues as well as the growing concerns and fears in regards to the Venom symbiote. This will come to a head during a couple of encounters that I think symbiote fans are really going to like